The prospect of participating in a medical mission can be both exciting and a bit overwhelming. The opportunity to provide health care to communities in need, to experience a new culture, and to contribute your skills to a meaningful cause is priceless.
However, the process of applying and preparing for a medical mission can be complex. In this comprehensive guide, we aim to simplify this process for you, guiding you step by step on how to apply to a medical mission.
Medical Missions Explained
Medical missions are outreach programs, often organized by non-profit organizations, churches, or medical institutions. They aim to provide healthcare services to underprivileged communities around the world, particularly in developing countries. The services range from basic health education and preventative care to specialized surgeries.
Medical missions rely heavily on volunteers – doctors, nurses, pharmacists, dentists, and other healthcare professionals who are willing to donate their time and skills. But non-medical personnel are also crucial for logistics, community relations, and administrative tasks.
Why Join?
Participating in a medical mission is an excellent opportunity for healthcare professionals to use their skills to make a significant impact on the lives of individuals who might not have access to adequate healthcare. It's not only a chance to give back but also to gain a unique and enriching experience.
Moreover, joining a medical mission can be a valuable professional development opportunity. It allows healthcare providers to practice in diverse settings and conditions, often dealing with diseases that are uncommon in their home country.
Identifying the Right Medical Mission
The first step to joining a medical mission is identifying the right one for you. Start by researching the various organizations that facilitate them. Look at factors such as the location, duration, cost, and the type of medical services provided.
Here are some reputable organizations to consider:
Doctors Without Borders
International Medical Corps
Operation Smile
Global Health Ministries
Analyzing Your Compatibility
Once you've researched different medical missions, it's essential to evaluate your compatibility with each one. Consider factors such as the skills required, the severity of conditions you'll be dealing with, the level of comfort in the living and working conditions, and your ability to communicate effectively in the local language, if necessary.
Remember to also consider your physical and mental readiness. Medical missions can be physically demanding and emotionally draining. You must be resilient and ready to work under pressure.
Application Process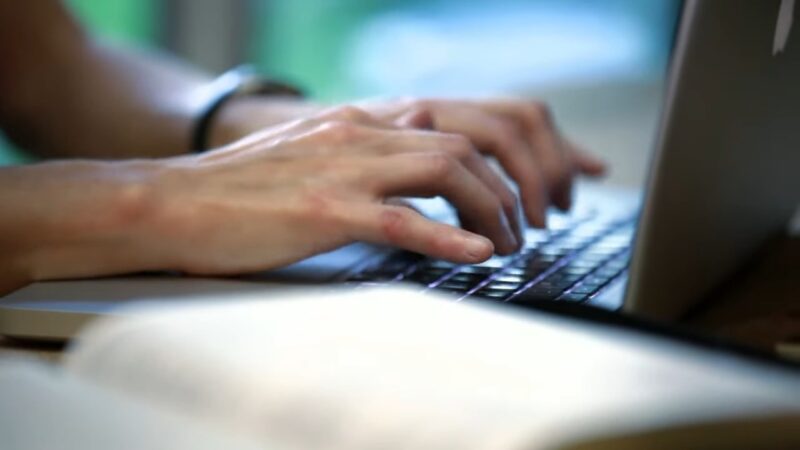 Once you've identified the right mission, it's time to prepare your application. The exact requirements will vary by organization, but generally, you'll need to provide your personal information, a statement of interest, your curriculum vitae (CV), and proof of your medical qualifications.
When writing your statement of interest, make sure to convey:
Your motivation for joining
Your relevant skills and experiences
How you can contribute to the success
Submitting Your Application
After preparing all the necessary documents, you can submit your application. Most organizations have an online application process. You'll fill out the application form, upload your documents, and submit it directly on their website.
Remember to submit your application well in advance of the mission's start date. The selection process can take a while, and there may be a lot of competition for spots.
Training and Preparation
Pre-Mission Training
Once you've been accepted, you'll likely need to undergo some pre-mission training. This training might include first aid courses, cultural sensitivity training, language lessons, or specific medical training relevant.
Some organizations provide this training themselves, while others may require you to seek it independently. Ensure you're well prepared for your role in the mission.
Packing and Preparing
Packing for a medical mission is a crucial task. You'll need to bring personal items, appropriate clothing, and often specific medical equipment.
Some essentials to consider include:
Practical, durable clothing
Personal hygiene items
Snacks and water purification tablets
Medical equipment (as specified by your organization)
Travel documents, including passports, visas, and immunization records
Participation and Beyond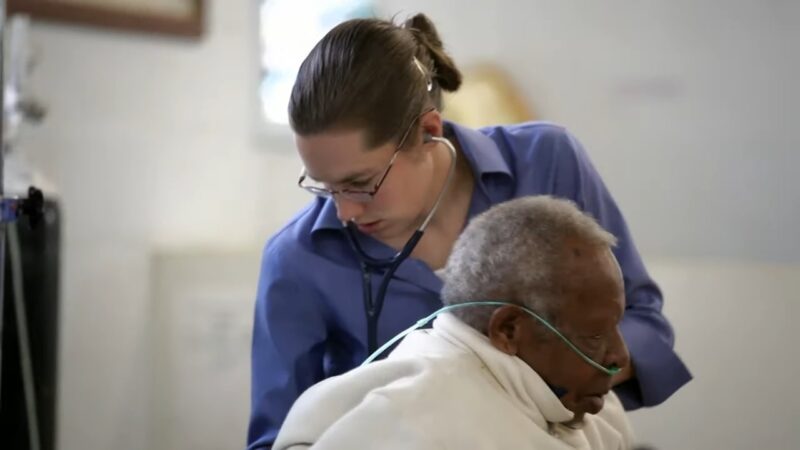 During the mission, your focus should be on providing the best possible healthcare to the community you're serving. This will require a combination of your medical skills, cultural sensitivity, patience, and resilience.
Remember, you're not only there to provide care but also to empower the community. Engage in health education activities, build relationships, and strive to leave a lasting positive impact.
Post-Mission Reflection and Continuation
Once your mission ends, take the time to reflect on your experience. What did you learn? What challenges did you face, and how did you overcome them? How can you apply this knowledge to your future work?
Moreover, consider staying involved with the organization or the community you served. You could continue supporting them remotely, participate in future missions, or advocate for global health issues in your home community.
Gaining Required Certifications
Medical missions often require specific certifications depending on the role you aim to fill. These might include Basic Life Support (BLS), Advanced Cardiovascular Life Support (ACLS), or Pediatric Advanced Life Support (PALS) for healthcare professionals. For non-medical roles, other certifications such as project management or logistics might be required.
These certifications showcase your competence and preparedness for the challenges of the mission. They also ensure that you're equipped with the necessary skills to contribute positively.
Where to Get Certified
Many institutions offer the required certifications for medical missions. You can obtain these from local hospitals, medical schools, or certified training institutions. Some organizations might even offer the necessary training for volunteers.
Ensure you choose a certified and recognized institution for your training. This will guarantee that your certification is valid and accepted by the mission organization.
Financing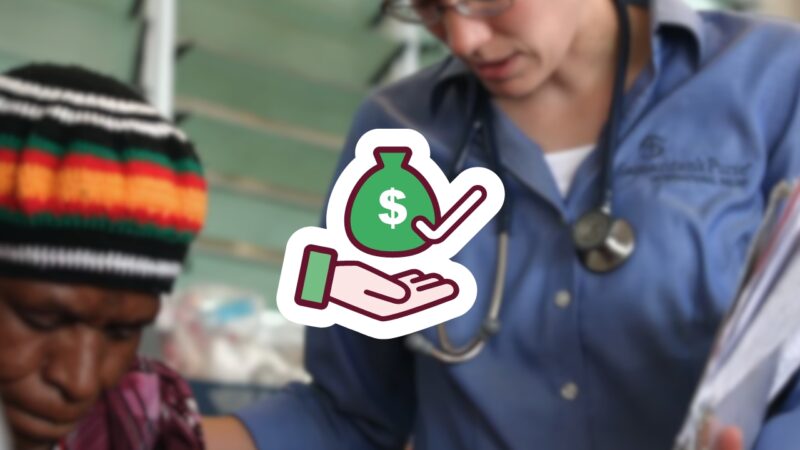 Cost Considerations
While the goal of a medical mission is altruistic, it's crucial to understand that there may be associated costs. These can include travel expenses, accommodation, food, insurance, and potential vaccination costs. Some organizations may cover these expenses, while others may require volunteers to self-fund.
Understanding the financial commitment ahead of time allows you to plan accordingly and avoid any financial surprises.
Fundraising Options
If self-funding is a challenge, there are several ways you can raise funds for your mission. You can reach out to your local community, host fundraising events, or start a crowdfunding campaign online.
Many people are willing to support such causes, and fundraising can also serve as a platform to raise awareness about the issues the medical mission seeks to address.
Cultural Sensitivity and Ethics
Working in a different cultural setting can present unique challenges. It's essential to approach the local community with respect and sensitivity. Understanding their customs, beliefs, and attitudes toward health can help facilitate effective communication and foster trust.
Cultural sensitivity training, available from many organizations or online, can be a valuable tool to prepare for these interactions.
Ethical Considerations
Medical missions must be conducted ethically, with respect for the autonomy, privacy, and dignity of the individuals served. Familiarize yourself with the ethical guidelines provided by the organization and ensure your actions align with them.
It's crucial to remember that your primary role is to serve and empower the community, not to impose your beliefs or practices.
Post-Mission Opportunities
Sharing Your Experience
After returning, sharing your experiences can be a powerful way to advocate for global health issues. You can do this through blog posts, social media, public speaking engagements, or academic publications.
Sharing your story can inspire others to join in, raise awareness about the health challenges in underserved areas, and highlight the work of the mission organization.
Continuing Involvement
Even after your mission ends, there are numerous ways to stay involved. You might choose to participate in another one, volunteer for the organization in other capacities, or become an ambassador for the cause.
Staying involved not only maintains your connection to the cause but also allows you to continue contributing to improving global health.
FAQ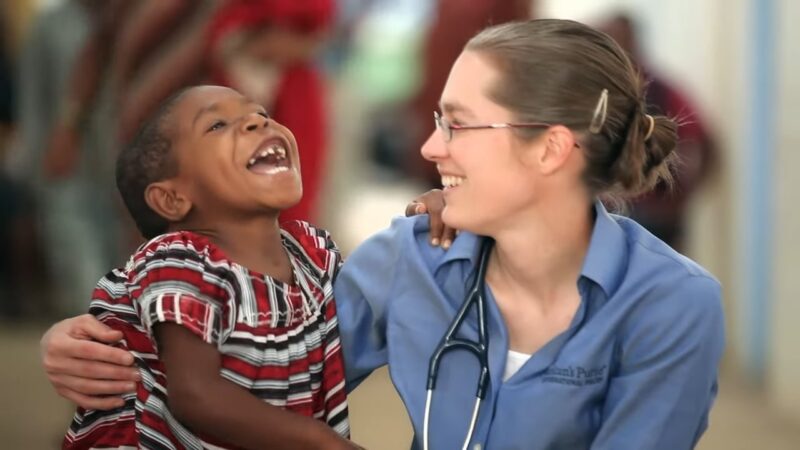 Who Can Apply for A Medical Mission Trip?
These trips are open to aspiring and practicing medical professionals, including pre-med and medical students, doctors, nurses, dentists, and other specialties.
Reveal valuable insights on selecting the most suitable medical specialties for participation in global health missions.
How Can I Apply for A Medical Mission Trip?
You can apply by browsing through the available mission opportunities, choosing a date, destination, and volunteer program you'd like to join, and completing the online application form with the details of your chosen program and your qualifications, skills, and experience in the medical field.
What Does the Application Process Involve?
Once you've submitted your application, you'll receive an email from your Program Manager acknowledging your application and confirming the details of your volunteer program. You'll then need to pay a Registration Fee to reserve your place. Once the fee is received, you'll be provided with all the necessary information and support to prepare for your trip.
What Is Included in The Medical Mission Programs?
The programs typically include accommodation, meals, airport pickup, and 24/7 in-country support. They are designed to be safe and affordable.
What Kind of Work Will I Be Doing on A Medical Mission Trip?
The type of work you'll be doing depends on your personal goals, level of experience, and the specific program you choose. However, it generally involves providing medical care and health education, shadowing local doctors and nurses, and working within under-resourced clinics and hospitals.
Can I Choose the Location of My Medical Mission Trip?
Yes, there are trips available in various locations across Africa, Asia, Central America, and South America.
Discover information about opportunities to participate in impactful medical mission trips in 2023 and 2024 that can truly make a difference.
How Long Do Medical Mission Trips Last?
The duration can vary, ranging from 1 week to 24 weeks. You can choose the length of your trip based on your availability and the requirements of the specific program.
Can I Go on A Medical Mission Trip as Part of A Group?
Yes, if you are traveling with a group of students or colleagues, you can volunteer abroad as a group on a Medical Campaign in certain locations.
Final Words
Participating in a medical mission is a meaningful and enriching experience. While the application process may seem daunting, with research, preparation, and commitment, you can navigate it successfully. Hopefully, this guide provides you with a clear path to make a difference in global health.
Remember, every step you take towards joining a medical mission brings you closer to impacting someone's life positively. The journey is as rewarding as the destination. Good luck!